The
Hughes

Story.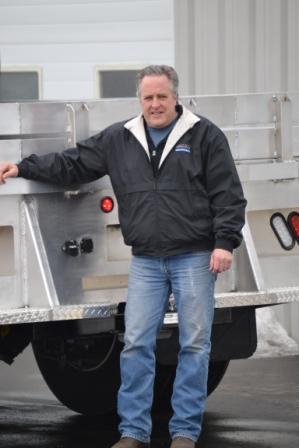 Hughes Equipment was founded in Fredericktown, Ohio, in 2011 by Todd Hughes.
Since that time, we have grown to include many local and national customers. Todd and the staff of Hughes Equipment have extensive backgrounds in design engineering, manufacturing, marketing, and sales and with this experience can bring you the best custom mobile equipment.
We specialize in custom design of truck bodies, trailers and accessories as well as upfits of standard truck bodies. Aluminum fabrication is our specialty, but we also work with steel. We build equipment that it is geared toward your specific needs, whether you need truck bodies, tool boxes, trailers/trailer interiors, or specialized hitches. We also offer standard truck upfits of utility bodies, flatbeds, and dump bodies, as well as liftgates, tool boxes, and ladder racks from suppliers such as Stahl, TommyGate, WeatherGuard, and many more. Dump body installs also includes full central hydraulic systems.
Hughes Equipment is currently located on Sharp Road in Mt. Vernon, Ohio. Our hours are Monday – Friday from 7am-5:30pm and typically Saturday mornings until 12 noon.
We look forward to being your choice for all of your custom equipment needs. Give us a call at 740-398-8649, or stop by the shop today for questions or more information about our services.
Look for the HE logo! Your Guarantee of Quality!