Service Bodies
The staff at Hughes Equipment is happy to sit down with you and help decide what type of service bodies are the best fit for your needs. You need service bodies that work for you, and are geared at your trade, to make your job easier. We can help you get that!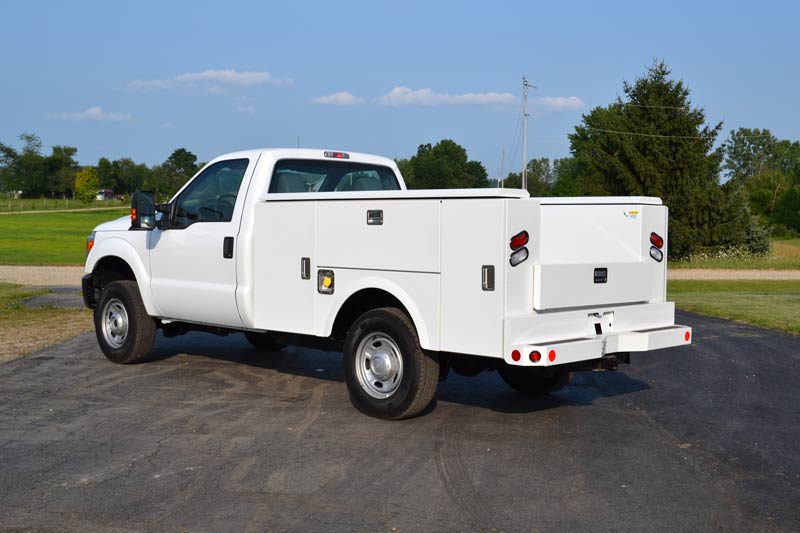 We will work with you to find and install the service body that fits the needs of your job and your budget. From basic single wheel service bodies to and heavy duty dual wheel service bodies with cranes, welders and generators, we can design the right body and truck package for your needs!
If you are in the market for a new truck we can work with your truck dealer to find the right truck for your needs. Many times a new truck with a new body can be financed together! Call for more details.
Whether your needs are 1 truck or a fleet of trucks, we can upfit a truck to meet your needs.
Hughes Equipment continues to work with companies like STAHL, and more to find you the perfect fit for all of you needs. No matter what your trade, we can help you find what you need to make your job easier to manage.
Not only do we have a variety of service bodies to choose from, but there are several add-on options such as ladder racks, strobe lighting, power converters, bumpers, hitches, lift gates, snow plows, and much more.
Hughes Equipment is ready and waiting, give us a call today at 740-398-8649 or stop and see us at 6879 Sharp Rd. Mt. Vernon, OH, and we'll find you perfect services bodies every time!